My choices are based on a mix, what had the biggest impact on me and which ones i had the fondest memories of. The outcome really not all that surprising.

In order of how when I read them.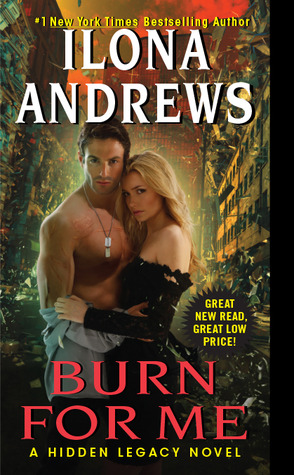 Burn For Me by Ilona Andrews
★★★★★
As a general rule anything IA writes i gobble up, i just think the husband and wife duo are absolutely brilliant. Burn for Me was an exciting start to the Hidden Legacy series , with interesting and lovable characters, a fascinating world filled with new rules and politics and fantastic (slightly horrific) powers!! IA always has such a vivid and incredible imagination. I'm just so glad they can write all those thoughts down on paper for us to enjoy as well!!
Also don't you just love how horrid their covers always seem to be? adds character. haha.
Steal the Dragon by Patricia Briggs
★★★★
I absolutely adore PB earlier stuff. I know she claims it to be inferior work, but really I thought her original books were truly fantastic, in fact I'm sad she never finished the series. Steal The Dragon is actually the second book in the series, at the time (around the beginning of the year) i was binge reading everything written by PB i could get my hands on, unfortunately this was the only one i seem to have read in 2015. It easily made my top 10.
Great characters, which PB is known for.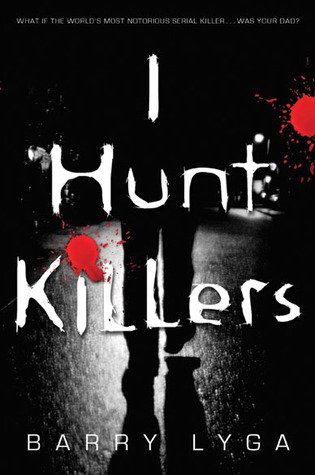 I Hunt Killers by Barry Lyga
★★★★★
Who doesn't love a book about serial killers? what about a book from the POV of a serial killers sun, one who struggles with urges. Is he just like dear old pops? an inhuman monster? Only one way to find out, trust me this baby is totally worth the read. Personally i find the whole nature Vs nurture theory absolutely fascinating, yea i'm glad they stopped the experiments cause they were insane but boy is it an interesting topic. This book does a great job of theorizing about it.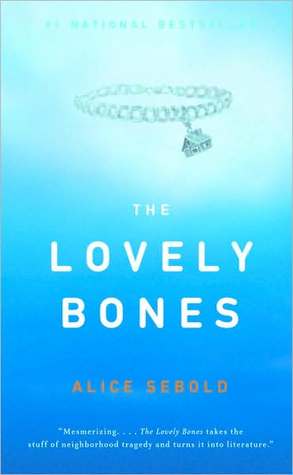 The Lovely Bones by Alice Sebold
★★★★★
I was carrying this sweet heart around for about a week, the people i spoke with because of this book!! Everyone was so shocked I hadn't read this book earlier, and I have to say I agree, this book is incredible. Sebold did a tremendous job writing a heart breaking story about a young girl murder, her journey to get over her early ending, and her new life in heaven!! The writing, pace and characters were all brilliantly done. Heaven was so unique, i doubt I'll ever forget it.
Black and White by Jackie Kessler
★★★★
This was such a different book compared to anything i had ever read before. It read like a comic, or perhaps a tv show without the actual pictures. We had these fantastic characters, once best friends now hated enemies. throughout this book we discover who they were and how they became to be. Jackie did a fantastic job of seamlessly joining 'then' and 'now' to make fun and enjoyable story about super heroes Vs villains, and not always knowing who the bad guy actually is.
Dead of Winter by Kresley Cole
★★★★
This whole series has just been wonderful. Cole really knows how to put the scary into a dystopian world. I'm one of those believers just because a book is YA doesn't mean the author should slack out and be lazy, that kids won't know better the short cuts they made, etc. Cole never does that. She writes a fantastic caste of characters, in a horrific and terrible world but keeps that shit PG so younger readers can enjoy. Really the women is brilliant, also evil. That ending!! UGH WHY!?!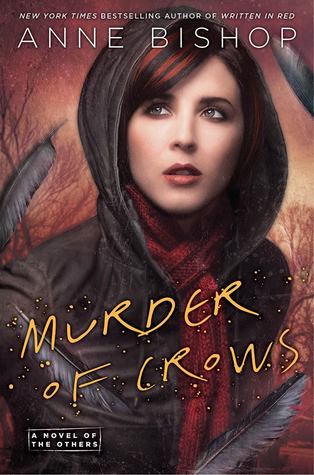 Murder of Crows & Vision in Silver by Anne Bishop
★★★★ + ★★★★★
Truth be told, Murder of Crows wasn't one of my favorites. Compared to other authors and books Anne did an excellent job, but if we're going to hold up this one book compared to the other two in the series it was a little weak, but as a whole the series is so mind blowing good I decided to lump them all in together. cheating? maybe but its my list, so meh *sticks tongue out*
THIS SERIES IS FUCKING FABULOUS. thats all I have to say.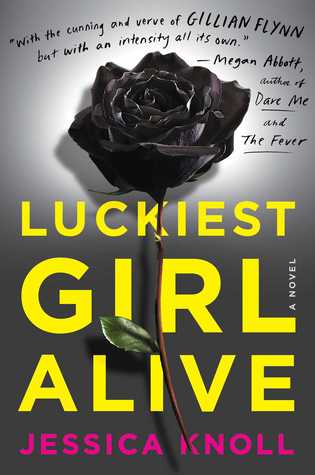 Luckiest Girl Alive by Jessica Knoll
★★★★
I have a bit of a love-hate relationship going on with this book. Love because it was so well done, Knoll had me on, i couldn't believe this was fiction. Sure i thought she was one seriously messed up girl, but so bloody believable!! it was insane, i felt insane! haha
Hate because Knoll also introduced me to a whole new genre. I already have over 2000+ books on my TBR list, i don't bloody well need more!! But what can I say I'm a sucker. To the Library for more realistic fiction!!
Naked in Death by J.D. Robb
★★★★
People had been mentioning this series to me for forever. I was like crime, pfft i read that shit before, boring!! the MC is always so drone-like, but i fell into pressure and tried it anyways and boy was i surprised!! why no one had ever told me it was futuristic is beyond me! i just adored that feature of this world, and quickly read the next four books... until i made myself queasy with all those grisly murder scenes. Me the binge watcher of Bones, Criminal Minds and Supernatural!?! who knew i could even get sick from a fictional murder scene these days, apparently i can. Still i have fond memories of this book almost a year later (it should be at the beginning of my list) and have plans to read the rest (in short bursts, lol) only issue i had with this book was the quickness of the relationship.
So yea thats my list. Looking forward to a new year, new books and expectations. Though I'm seriously not off to a good start. I'm hoping this means my later books will be beyond orgasmic good. can't help to hope right? ;)
Any opinions on books i should try this year based on my list? let me know, I'm all ears.